CRC is here to create a curated, authentic Christian experience, rooted in inclusivity, social justice and redefining revival in the next generation to reach those who have not been reached before.
DISCOVER
Discovering gifts and talents to be used for ministry.
RE:FINE
Fine tuning, sharpening, maturing those gifts.
DEPLOYING
Sharing those gifts, skills and abilities with the community and world.
RE:CREATE
Finding creative ways to spread the gospel to places its never been.
Fostering an authentic and inclusive experience.
RE:VIVE
Allowing Him to restore some dreams, visions and gifts you gave up on.
CREATIVE
Video: Assist in video production: Operate camera, edit videos, assist in setup and lighting and livestreams

Merch: Assist with CRC Merchandising and online sales

Social Media: Assist with Social Media and strategies for IG, FB, Twitter and YouTube.

Graphic Design: Work with and create motion and still graphics
DREAM TEAM
Assisting with project management of outreach initiatives

Assisting with admin responsibilities not limited to data entry, scheduling, follow-up calls, and responding to emails of new and current partners

Managing regular email and text communication with Dream Teamers

Serving during services and events wherever is necessary
COMMUNICATIONS
Assist Communication Strategist with CRC digital marketing including email marketing, social media strategy, mass mailing and more.

Administrative work in support of Communications Strategist

Create and contribute strategy for communicating all CRC related news, events and promotions
INTERNET TECHNOLOGY
Gain experience working with Microsoft Active directory

Work with Apple iMACS and other Apple devices

Hands-on work with Meraki cloud based Firewalls and switches

Gain experience with Meraki wireless technologies

Work on various user-based and business-based application
SERVICE PRODUCTION
Learn the day-to-day operations for service implementation

Participate and contribute to creative planning meetings for services, conferences and more

Organize/maintain files (music, meeting minutes, event processes)

Answer Phones/Return Calls
HUMAN RESOURCES
Administrative support for HR manager

Assist with recruiting potential candidates and job listings

Assist with onboarding and new hire orientation
CONNECT GROUPS
Assist with Connect Groups Leader Training & Associated Materials

Assist with Connect Groups Participation & Journaling

Support Connect Groups Meetings & Trainings
PARTNER CARE
Assist Funeral Care Team Assistance

Assist Partner Care Calling Team

Visit and comfort partners during Hospital, Home Visits, Hospice Visits
GENERAL ADMIN SUPPORT
General office support

Support Business Affairs in all administrative duties

Familiarity with Microsoft office and drafting documents for Business Affairs team
STUDENT AND FAMILY
Assist with kid-friendly writing and script development.

Assist with kid-friendly science experiments.

Assist with social media and strategies for Instagram, TikTok, YouTube and additional content creation.
FACILITIES AND OPERATIONS
Due to the COVID-19 pandemic, opportunities in this department are not available at the moment. Please be on the lookout for any changes.
Revival
What You Need to Know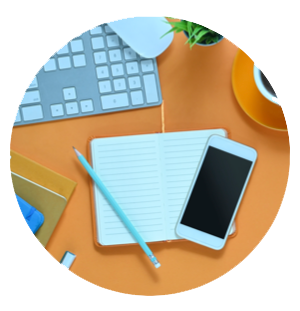 HOW LONG IS IT?
This program works in 3-month rotations, 3 times a year.
Fall session: Sept. – December
Spring session: February – April
Summer session: June – August
APPLY TODAY
MAXIMIZE YOUR GIFTS, REFINE YOUR VISION AND GROW SPIRITUALLY.
ALL APPLICANTS MUST BE 18 YEARS OR OLDER