Revival Kidz
10am Zoom and Facebook Live
Infants, Toddlers, Pre-School, Elementary
During service, we spend time singing songs with your child, engaging them in fun and interactive activities that teach them about God. Our preschool and elementary age kids will experience high energy praise and worship through music and singing, craft, games, and experiment stations that relate to the lesson.
We teach the Bible in a way that addresses real issues our children are facing in this stage of their life.
God's Krew's
CRC is one of two churches in the Hampton Roads area with a Team/Ministry that meets the needs of Special Needs Students.
Please contact us at revivalkidz@crcglobal.org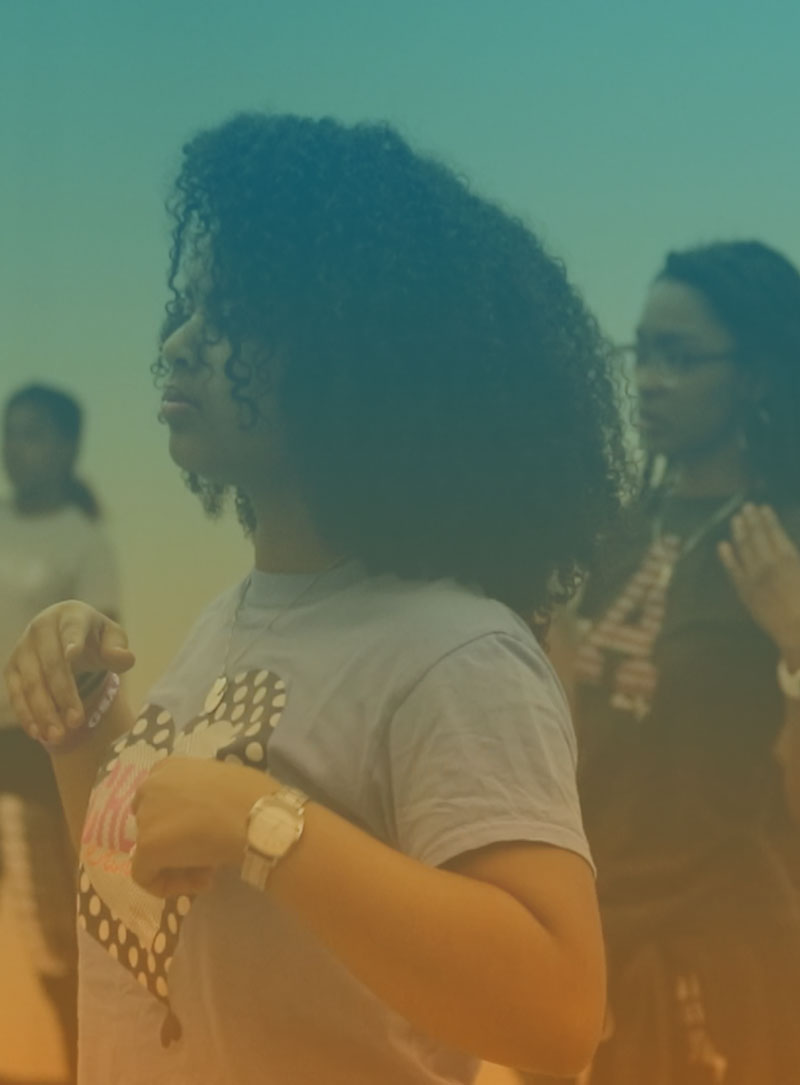 Rev'd Students
Sunday 10am IG Live
Middle School and High School
The aim of the Middle School Student Team is to create an environment that meets the students' needs for identity, belonging and purpose by connecting them with God, their parents and their peers. Through sincere praise & worship, relevant teaching, dynamic small groups, exciting activities and real-life training, this team will transport middle school students through the process of early adolescence. Students will become part of a genuine community that will help them discover, develop and showcase their God-given gifts and abilities as they grow in an authentic relationship with Jesus Christ.
The goal of the High School Student Team is to stand firm in Christ to forcefully advance against the cultural battle for the hearts of a generation. We aim to help students navigate the complexities of life to fulfill the God designed purpose for which they were created. We recognize the importance of young people accepting Christ prior to their adult years and, as such, we endeavor to create poignant times of worship, provide relevant biblical instruction, foster supportive relationships and encourage innovative outlets for individual expression. Whether it be The Station weekly services, small group discussions, creative arts ministries, or pizza dinners, we will build upon the biblical foundation that was established for teens and provide a loving atmosphere for those who are struggling with their faith.
Dismissal
Parents are required to pick up their Middle School students. High School students are released. High school students must be 18 years old to pick up a middle school student.
Registration Procedures
All students must check-in when they arrive for service.
Please contact us revdstudentscrc@gmail.com
College Ministry
Sunday 12pm IG Live
College Students
As students transition from their teen years to college and career life, they are often faced with a decision of whether to continue their association with the church in the face of increased freedom, demanding workloads, and new relationships.
The College Team employs proven methods to help young adults stay committed to their faith. The focus is to build an influential community of college students who will live victoriously through the power of Jesus Christ. Our community is built upon relationships. Students learn to become influential in the classroom, at work, in dorms and in other areas of life for sharing their faith. Through weekly gatherings and mentoring relationships, students learn to make wise choices relationally, academically and morally.
Mission
The mission of the Revival College Team is to BOLDLY stand besides College Students and partner with them to help establish a foundation for students to Know God, Live Generously, Discover their Purpose and Make a Difference. By using creative and innovative methods to excite, inspire, capture and ignite young people for Jesus.
Need a ride to church? Please contact us at collegeministry@crcglobal.org / Follow us on Instagram @revival_collegeministry